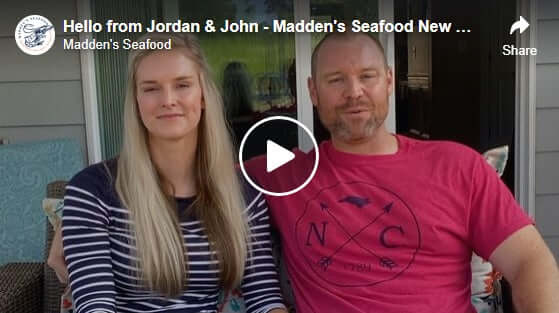 Hi Everyone,
You might have seen an email that went out a couple of weeks ago to announce us coming on as new owners. And while we have had the chance to meet several of you at the stand, we wanted to send out an official welcome message.
We are so excited to be the new owners of Madden's Seafood. We have a lot of wonderful ideas on ways to keep giving you some of the best, Fresh from the Coast Seafood, all while improving the customer service. If you have any ideas on how we can improve the customer experience, please shoot us a message.
If you see us out at the stand, please say hi and introduce yourself as we would love to meet you.