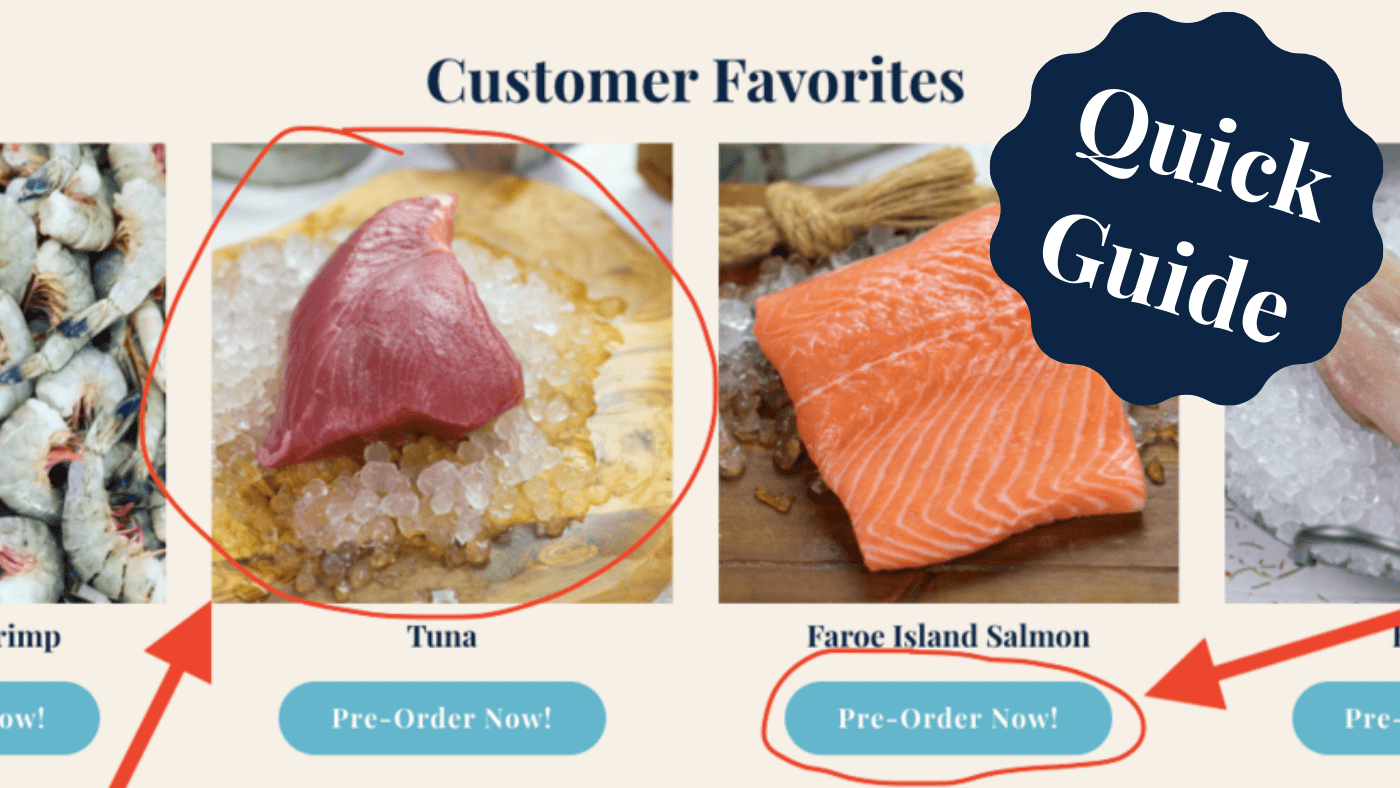 6 Quick Steps To Ordering Fresh Seafood
Craving fresh seafood in the Raleigh area?? You can now order online at Maddenseafood.com. This simple guide shows you how to reserve your order for pick up at either of our Seafood Markets in Raleigh.
Ordering fresh seafood in Raleigh online is quick and easy. Let's Begin!
1.
Click on any of the
Pre-Order Now
buttons on the home page or click on the Fish or Shellfish icons at the top of the page to begin your online reservation
2. 
Select the image of your desired variety for a more detailed product description or click Pre-Order now to add to your cart
3.
Once you have selected the desired variety and quantity of a fresh seafood product then click on add to cart
. Click the check out button once you have added all the fresh seafood to your order for that week
4. On the checkout page select the location, approximate date and time you will be picking up your order.
We operate on Friday and Saturday each week to ensure optimal freshness and quality of our fresh seafood
.
5. Enter your contact information
6. Confirm your pre-order of fresh seafood for the week.
Your order will then
be processed
and packaged by our staff.
Once your order is ready for pick up you will receive an email notification letting you know your order is ready for pick up
.
As always please let us know if you have any questions at all or if we can do anything to make your experience at Madden's Seafood more enjoyable
.
Madden's Dock Tip: If you create an online account at Maddenseafood.com you will be able to find your previous orders you have made online
. 
See you at the Stand!